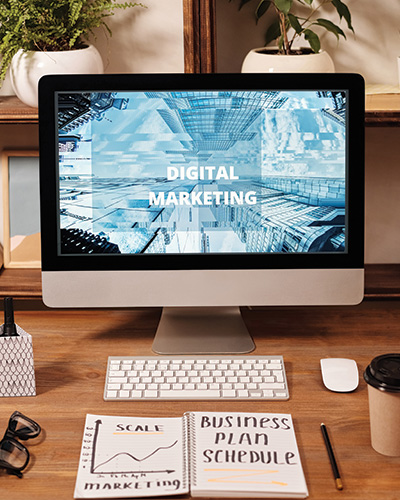 Wouldn't it be great if your name could be in front of someone who is searching, right now, for what you have to offer? Let us build and design a custom digital marketing strategy that targets your ideal audience. We are Google Ads certified and can deliver ads on Google, YouTube, Facebook, Instagram, and Spotify.
-Google Search Ads
-Google Display Ads
-YouTube Ads
-Google My Business
-Geofencing
-Facebook Ads
-Instagram Ads
-Spotify Ads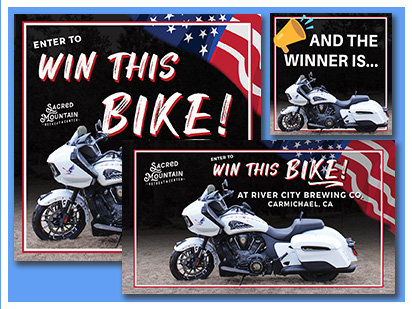 Sacred Mountain
Retreat Center
Social Media Marketing
As Sacred Mountain's on-demand marketing team, we have created a strong social media presence and advertise their upcoming events through Facebook and Instagram.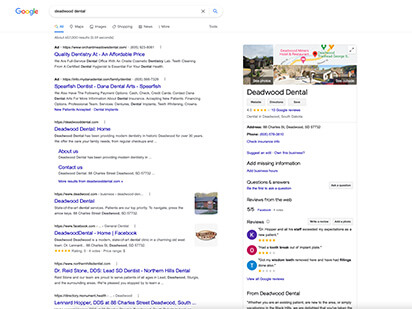 Deadwood Dental
Google Search Ads
Dentistry is a competitive industry and Deadwood Dental was gaining a new dentist. To increase appointments, we created a Google search ad campaign to reach people searching for dental services.
J1 Insoles
Google Display and YouTube Ads
Unique industries need to target their ads carefully. By using Google display and YouTube ads, J1 Insoles can better reach their desired audience and, ultimately, increase sales.
What is digital advertising?
Digital ads are placed throughout the internet on social media including Facebook and Instagram, Google, and YouTube. These ads show up on any smartphone, tablet, computer, and laptop with internet. With Google, we have access to serving ads on millions of websites. Also, digital advertising is super targeted and a way to get the most bang for your buck! We will chat with you about the best platforms for your business or organization to advertise.
What are Google Analytics?
Google Analytics is a free website analytics platform that gives you insight about how consumers interact with your website. These results can be helpful to gather information about your target audience.
How long will it take to see results with digital advertising?
The nice thing about paid digital advertising is you should see results soon after you begin advertising. Each digital platform tracks information about every ad running in real time, so we can see how they are performing.
How will I know how my ads are doing?
Well the answer we want to give is that you will see results in increased traffic or revenue to your business/organization. But if you're a big fan of spreadsheets, reports, graphs, and real numbers, we will provide you with a report showing clicks, impressions, conversions, demographics and other spreadsheety things.