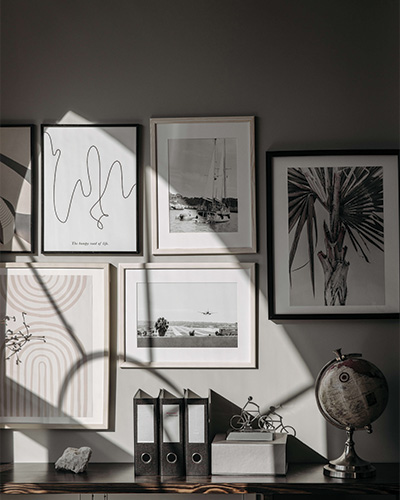 Sure you can build a flyer in Word, but there is something to be said about professional-looking marketing materials that your audience can trust. That's where we come in. Our creative team takes the time to evaluate your target audience and will create eye-catching materials that you can be proud of.
-Flyers
-Banners
-Brochures
-Business Cards
-Booklets
-Stickers
-Logos
-Bookmarks
-Magazines
-Newsletters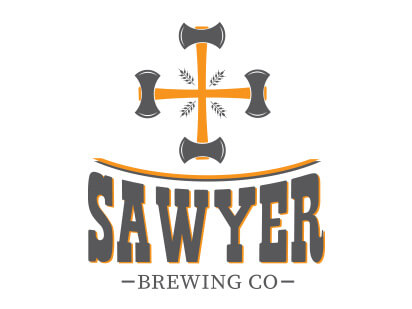 Sawyer Brewing Company
Logo Design
Lee, owner of Sawyer Brewing, came to us with an idea to open a brewery in Spearfish, South Dakota. He needed a logo designed and we worked with him every step of the way to create the image he had in his mind.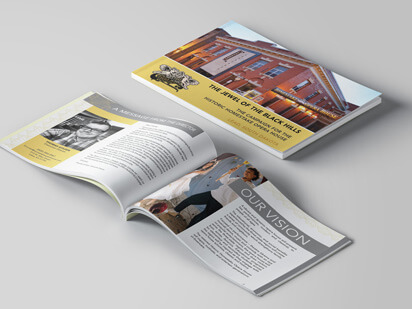 Homestake Opera House
Magazine Design
As a non-profit, the Opera House is consistently looking for funders to help with the renovation of their building.We built a 12-page Case for Support booklet to help spread the word about their need for funds.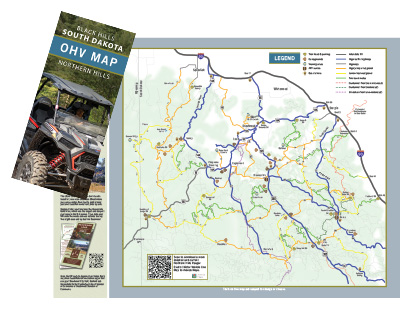 Northern Hills Recreation Association
Brochure Design
Working closely with the Northern Hills Recreation Association, US Forest Service and BLM, we created a map and off-road guide for off-road trail riders in the Black Hills.
How long does it take to design a logo?
It really depends. We will come up with a road map and timeline at the beginning and stick to as closely as possible. A logo, on average, takes between one and four months to create.
Am I entitled to my graphic design native files?
In short, no. Without going into massive amounts of boring detail, and besides that fact that you may not have the programs needed to manipulate the files, we legally own the files because we created them. We legally paid for the fonts, images, etc. While we are allowed to use these however we want, copyright prohibits us from allowing anyone else to work with them.
I need something designed yesterday. Can you help me?
We understand that last minute things come up and we try really hard to accommodate everyone. We may be able to help you with your rush job depending on how full our schedule is, however, a rush fee may be added.
How much should I expect to pay for my graphic design project?
Pricing depends on many variants, but essentially are charged by the hour. We charge $85 per hour or a flat starting fee of $100 for a small job. We bill in 30-minute increments after the flat fee.